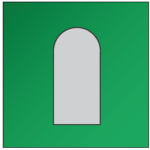 Round Profile
A fine 'wrap around' profile, eliminates any tendency of board cracking caused by 'shoulders' in creasing rules with a flatter profile. The thickness is precisely compatible with our cutting rules.
Applications: A selection of creasing rules for all substrates. Our manufacturing capabilities can offer any height creasing rule in increments of 0.05mm.
Availability: Coils and metre lengths.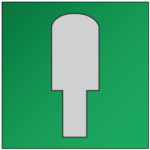 Laser Crease
Made from a solid piece of tempered steel, which means the head will not separate during diecutting. Laser crease offers various creasing options on a range of body sizes. Available with round or flat tops.
Applications: For better creasing in corrugated and fibre boards.
Point Sizes: 3 & 4pt on a 2pt body. 4pt on a 3pt body. 6 and 8pt on a 3 or 4pt body.
Availability: Coils and metre lengths.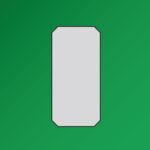 Flat
Flat stripping rule is used for conventional applications.
Applications: Stripping dies for autoplaten machines.