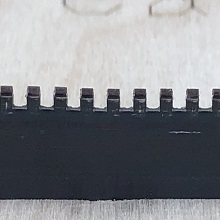 Perforating
Available in any tooth and gap configuration with a standard gap relief depth of 3mm. Other gap relief depths can also be manufactured. Precise manufacturing to eliminate burrs which avoids damage to the substrate and gives faster, cleaner running.
Applications: Tear off labels, removable panels on paper, corrugated and solid board.
Availability: Coils and metre lengths.
Micro Perforating
High precision rules made from edge hardened steel with extremely close cut and gap ratios. They are available in shallow (250 micron) and deep (750 micron) perforating versions. Popular pitches include; 30, 50, 70 and 100 teeth per inch. (TPI).
Applications: Business forms, easy tear and fold applications e.g computer printer paper, cheque books and CD inserts.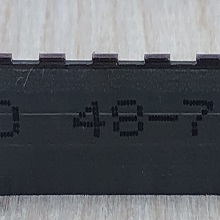 Cut-Crease
Using special tooling to eliminate burrs on the crease height to achieve a clean edge. It is available in any cut and crease height where there is a requirement for the box work to fold easily. It is also used as a reverse crease, aiding the reduction of material stress.
Applications: Close ratio creasing e.g. gulleys.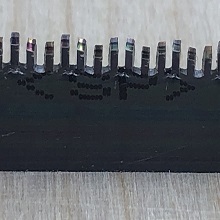 Glue Flap Perforating
Glue flap perforating rule is a 2 x 2 point perforating rule waved to create a 'serpent' profile, that partially penetrates the substrate surface providing a 'key' for effective adhesion. 2 x 4 point and specials are available to suit specific applications.
Applications: Glue flap panels.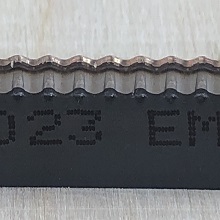 Edge Wave
Edge hardened wave rules offer excellent bendability and high wear resistance. Special wave profiles can be produced to customer's specific requirements.
Applications: For better creasing in corrugated and fibre boards.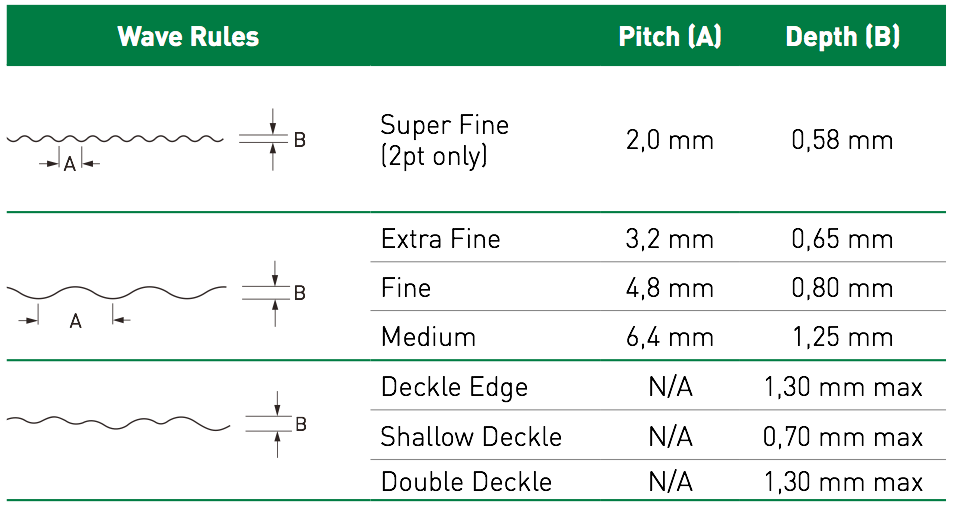 Availability: Coils and metre lengths.